Self-care in the festive season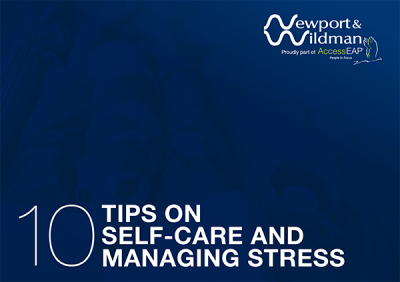 As we reach the end of 2021 there has been an increase in cases in some parts of Australia. We appreciate that for many people this may be a time of heightened emotions, particularly as festive celebrations commence and for some, plans will need to change. We, as always, are here to support you through this. Tools and resources can be accessed via our website to support your mental health and wellbeing through the Employee and Employer login areas. Additional resources, including our Wellbeing Check, are also available on our app, AccessMyEAP.
It is important to remember that feeling anxious, fearful, stressed, angry or irritable are common and normal feelings during uncertain times like these. It is important to monitor your own physical and mental health during these times. Download our Self-care and Managing Stress Postcard for signs to watch out for and self-care strategies.
If you do need support, reach out to us here at Newport & Wildman on 1800 650 204. As always, our people are here to help support you and your people be their best in life and work.